Episode 89: Leverage Your LinkedIn Marketing Strategy for Effective B2B Growth with Marisa Shadrick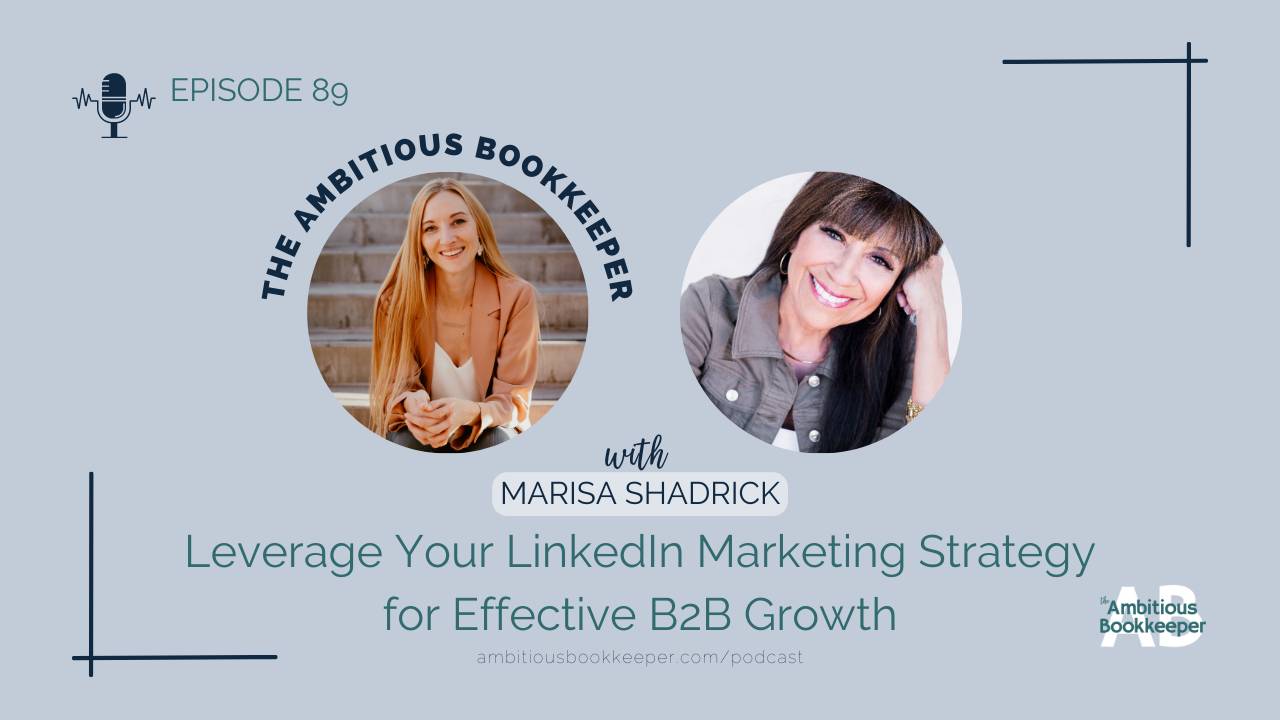 In this interview episode, I am chatting with one of my clients, Marisa, about how she's been leveraging LinkedIn and relationship marketing to book clients and grow her audience. Grab your notebook, because we have lots of actionable tips and advice around LinkedIn!
In this episode you'll hear:
How to connect with B2B on LinkedIn
What kind of content works well
How often to post & engage
5 tips for growing your authority on LinkedIn
Resources mentioned in this episode:
Listen to the full audio here
⬇
About Marisa Shadrick
Marisa is a Ray Edwards Certified Copywriter and "You Are the Brand" expert. She's the founder of Copy Connection, an online copywriting program that helps business owners promote like a pro and increase sales. In addition, she is the host of the "Resilient Faith Online" podcast.
Find & Follow
Connect with Marisa:
📱 Follow her on LinkedIn: https://www.linkedin.com/in/marisashadrick/
📄 Download her FREE resource!
Connect with Ambitious Bookkeeper:
📱 On Instagram: instagram.com/ambitiousbookkeeper
📱 On LinkedIn: Linkedin.com/in/SerenaShoup
📱 On Facebook: Facebook.com/serenashoupcpa