Episode 120: [STRATEGY] Events, Team Training, & Automations with Becky Hesson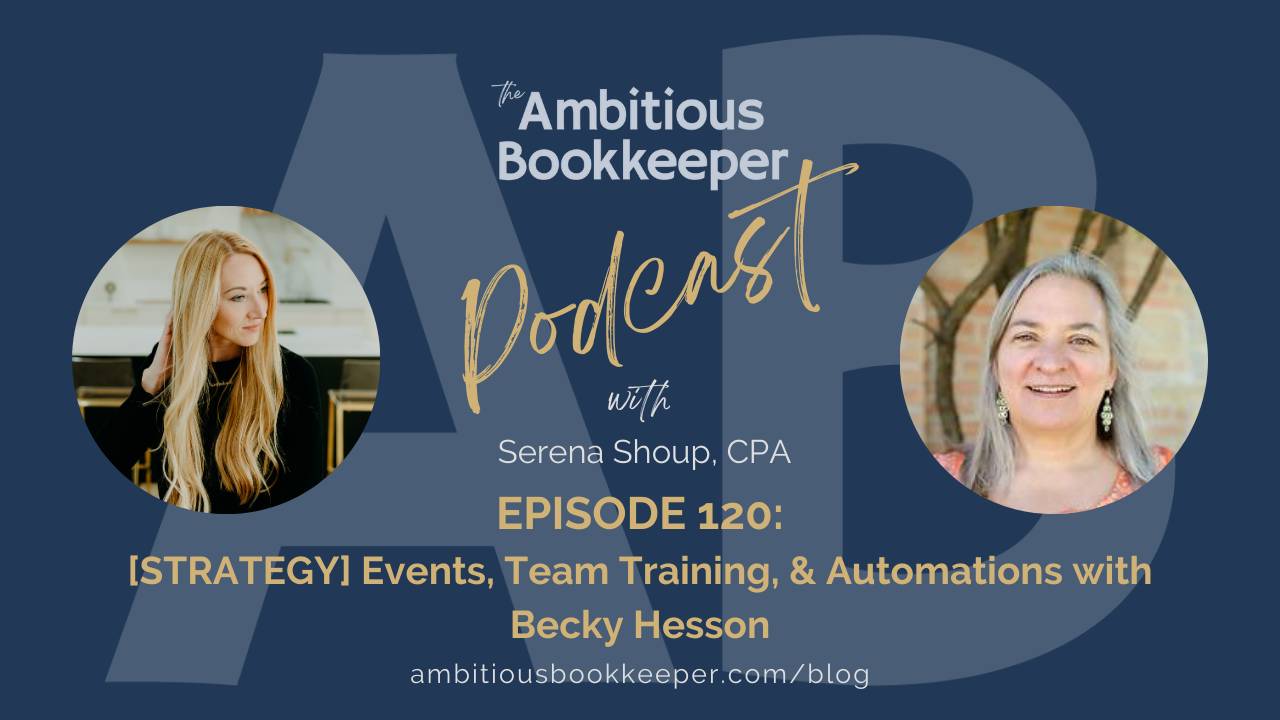 This week we're airing another 1-1 strategy session with one of my students, Becky Hesson, founder of ANJUDI3!
In this episode you'll hear:
hiring and team training strategies
efficient strategies for email marketing
tips on managing client relationships and tax filings
how to streamline the conversion process
and SO much more!
Resources mentioned in this episode:
Listen to the full audio here
⬇
About Becky
Becky started ANJUDI3 because she wanted to show the girls she hosted that they can do whatever they want to do using their positivity! Anja, Julia and Diana will always have a special place in her heart and will always be her special daughters!
Becky's professional background is in the tech industry. She also holds partial ownership as a shareholder of Willamette Valley Vineyards in Oregon. She's LEAD certified in the state of California, has been a member Texas Wine & Grape Growers since 2020, and even sponsored one of their virtual events. In 2023 she joined the Texas Craft Brewers Guild with the goal of learning more about the industry and creating connections with her clients and their passion. Recently, she's become the Membership Coordinator for the new Texas Hill Country Chapter of Women for Winesense.
Find & Follow
Connect with Becky:
Connect with Ambitious Bookkeeper: